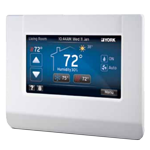 Thermostats are used to turn on heating or cooling systems to bring the home to a set temperature. In addition to basic temperature control, programmable thermostats can be used to manage the indoor environment of your home at different times of the day or week. This type of control can have a dramatic impact on the overall energy use of your home. We carry a complete line of thermostats. Let us help you choose the one that best matches your lifestyle.
Programmable Thermostat Product Offering
Hx™3 Communicating Zoning System
View Brochure
Model Family: Hx™3
Programmable: Up to eight zones available for more customized control
Communicating Capability with HVAC Components: Yes
Remote Access: Complete control when home or away with the Hx™ app via your smartphone
Screen: 4.3-inch digital color touchscreen main controller for increased visibility.
Warranty: 5-year limited warranty
Manufacturer's Stated Benefits:
Offers voice control using Amazon Alexa and compatible with Apple Watch®
Bypass damper optional. System compatible with any 3-wire, 24V power open/close dampers.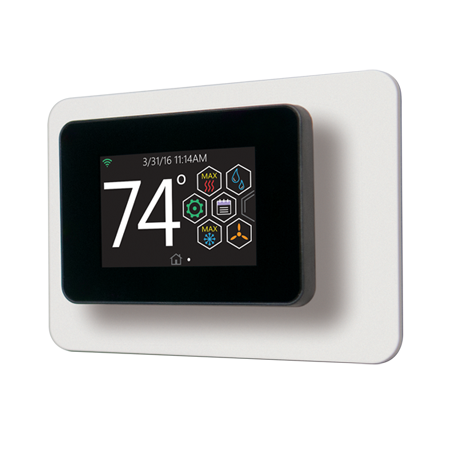 Hx™ Wi-Fi® Touch Screen Thermostat
Model Family: HX
Programmable: 7-day programmable
Communicating Capability with HVAC Components: Yes
Remote Access: Yes
Screen: 2.8-inch capacitive touch-screen
Warranty: 5-Year Parts Limited Warranty
Manufacturer's Stated Benefits:
Complete control at home or away via your smartphone.
Stays up-to-date automatically through Wi-Fi® connection.
Seamlessly connects with YORK® LX Series models and most conventially wired systems.
Pre-set modes provide quick access to alternate settings.